Who Are the Singles On 'The Bachelor Presents: Listen to Your Heart'?
The Bachelor franchise has done it again with its latest iteration, The Bachelor Presents: Listen to Your Heart. Instead of contestants earning roses by a not-so-intricate process of elimination, singles find love by connecting through each other's music. Couples make connections by performing individually and together all while living together to explore relationships. What is involved and who are the 23 singles looking for love?
Here's how 'Listen to Your Heart' will work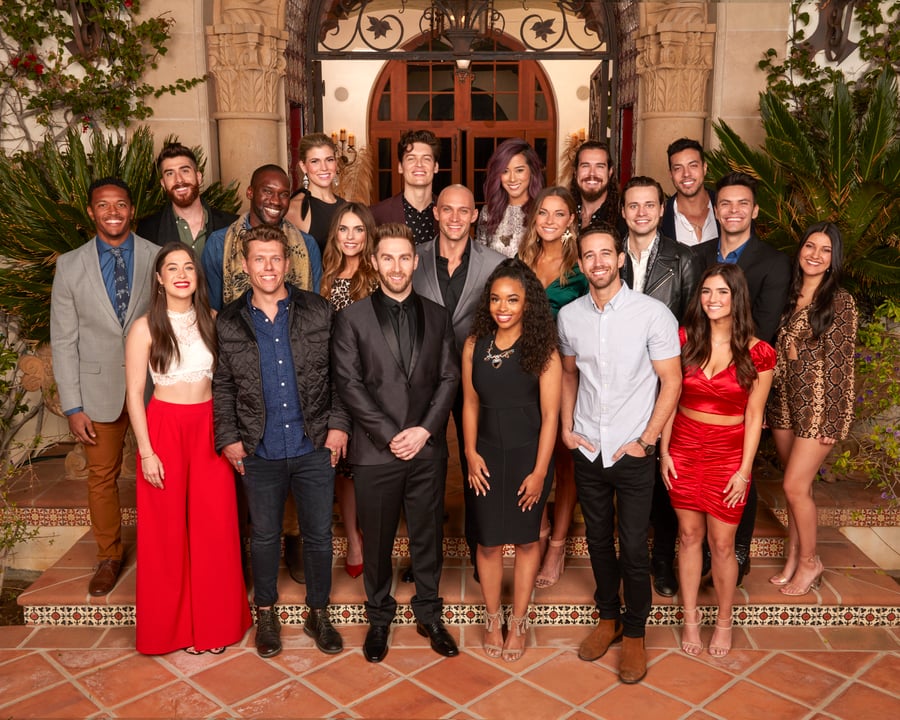 According to Us Weekly, couples compete via "musical challenges." This includes performances in front of big-names from the industry. Couples who bring their A-game move on while others go home.
After moving into the mansion, daily dates entice couples to commit. Once that happens, they move to the challenges.
"Contestants will be talented musicians and people whose lives and work revolve around music," ABC entertainment president Karey Burke told previously said, via Us Weekly. "It's an attempt to capture what we all know, that love and emotion and music are inexplicably intertwined."
Bachelor host, Chris Harrison, leads the show — because of course, he does — as well as alums, JoJo Fletcher and Jordan Rodgers who have cameos sometime throughout the season.
"I think you may see some [familiar] people and then maybe some of these people end up in the franchise elsewhere," Harrison said. "Who knows?"
The women's talents range from pop to musical theater
Bekah, 25, is into all things Musical Theater. Her ABC bio says she's never been on an actual date. Here's hoping this show changes that with the eligible bachelors.
Bri, 28, is a pop singer from Provo, Utah. She's been engaged before and is "tired of the immaturity and commitment fears of the men she has loved in the past." Mr. Right is out there.
Cheyenne, 23, is an R&B singer from L.A. This singer has a penchant for "designing her future by walking through the aisles of IKEA," but needs a good man with Christian values to plan with.
Jamie, 21, is a country singer from Nashville, Tennessee who's been on 100 dates in a year, looking for "the one" who will "serenade" her. She's also tired of being ghosted so don't even think about it.
Julia, 27, is a pop singer from Wayne, Pennsylvania. The former Miss Teen Philadelphia and Miss Philadelphia overcame her lifelong battle with cystic fibrosis and wants to take full advantage of her second chance at life with the right person.
Mariana, 23, is a pop and R&B singer from Dallas, Texas started singing at age 4 in a "musically-inclined" family. Raised by a strong single father, Mariana is one woman who won't settle.
A few women specialize in indie rock and pop
Mel, 27, is an indie rock singer from Brooklyn, New York. She was "adopted from Seoul, Korea, with her two younger siblings." She grew up in the Midwest where, she claims, she "does a great Seinfeld impression as an icebreaker."
Natascha, 33, is a pop singer "with international flair" from L.A. This former Miss New York Teen USA also plays tenor saxophone. Unfortunately, none of that translated to her love life.
Ruby, 25, is an indie-pop singer from Dallas, Texas who "became the youngest fiddle player to perform at the Grand Ole Opry." With that experience, she's "performed for all five living U.S. Presidents."
Rudi, 24, is a pop and R&B singer from L.A. who's already performed at Lollapalooza in front of 20,000 people, but still hasn't found love.
And finally, Savannah, 25, is an acoustic pop singer from Nashville, Tennessee who taught herself guitar, quit her corporate job, and moved to pursue her dreams. Now, she needs a partner to make beautiful music with.
Some of the men have interesting 'random facts'
https://www.instagram.com/p/B8sTGmaBQ5G/
Brandon, 34, is an American folk-pop singer from Nashville, Tenn. This former Marine can play the saxophone and even opened up for Jason Derulo in Times Square.
Chris, 30, sings soul, and he's from L.A. This wedding singer worked with UNICEF around the globe but still hasn't found his "person" to sing to forever.
Danny, 26, a singer-songwriter, Sherman Oaks, California, is a social media sensation with over 1 million followers who've already discovered his talents. This beat-boxer is looking for a relationship that won't leave him burned like the rest.
Gabe, 28, a soul and folk singer from Houston, Texas was a Division I football player for Rice College. He knows how to handle a cello and is actively involved in Christian ministry. Amen.
Jack, 38, is a country singer from Dallas, Texas. The single father was born in Brazil and looking for the perfect woman to sing a duet with.
Josh, 31, is a country and pop singer from Nashville, Tenn who married his high school sweetheart while working as a deputy sheriff. He left both to pursue music and has now "given over 3,500 singing Uber rides in Nashville," which is what he's become known for.
Matt, 32, sings neo-soul and he's from Encino, California. His longest relationship might be "with his beard" (seven years) but he's still searching for "a down-to-earth girl to share his life and dreams with."
Dating as a musician hasn't been successful for these contestants (so far)
Michael Todd, 31, is a singer-songwriter from Atwater, California who considers himself "the life of the party" but after moving back to his hometown, he realized everyone has settled down but him. Now it's his turn.
Russell, 26, and American folk singer from, New York may seem shy at first but this knife-throwing and archery instructor will fall for any woman who can "get him to put his guard down."
Ryan, 28, sings jazz, funk, pop, and R&B, and stems from Dearborn Heights, Michigan. He may be able to "eat an entire pizza in one sitting," but something tells us he'd rather share with a life partner.
Sheridan, 27, sings R&B soul-pop. He's from Austin, Texas and lives in his car to support his touring needs. While this man needs a microfiber towel to keep his curls on point, he still hasn't found the right lady to make dreams come true, together.
And finally, Trevor, 29, is a country-pop singer from, Encino, California who Top 25 on American Idol in 2018. This former semi-pro hockey player wants to find someone to surf with.
The Bachelor Presents: Listen to Your Heart premieres Monday, April 17 at 8 p.m. ET on ABC.
Source: Read Full Article