There Should Be No Hesitation in Calling the Atlanta Spa Shootings a Hate Crime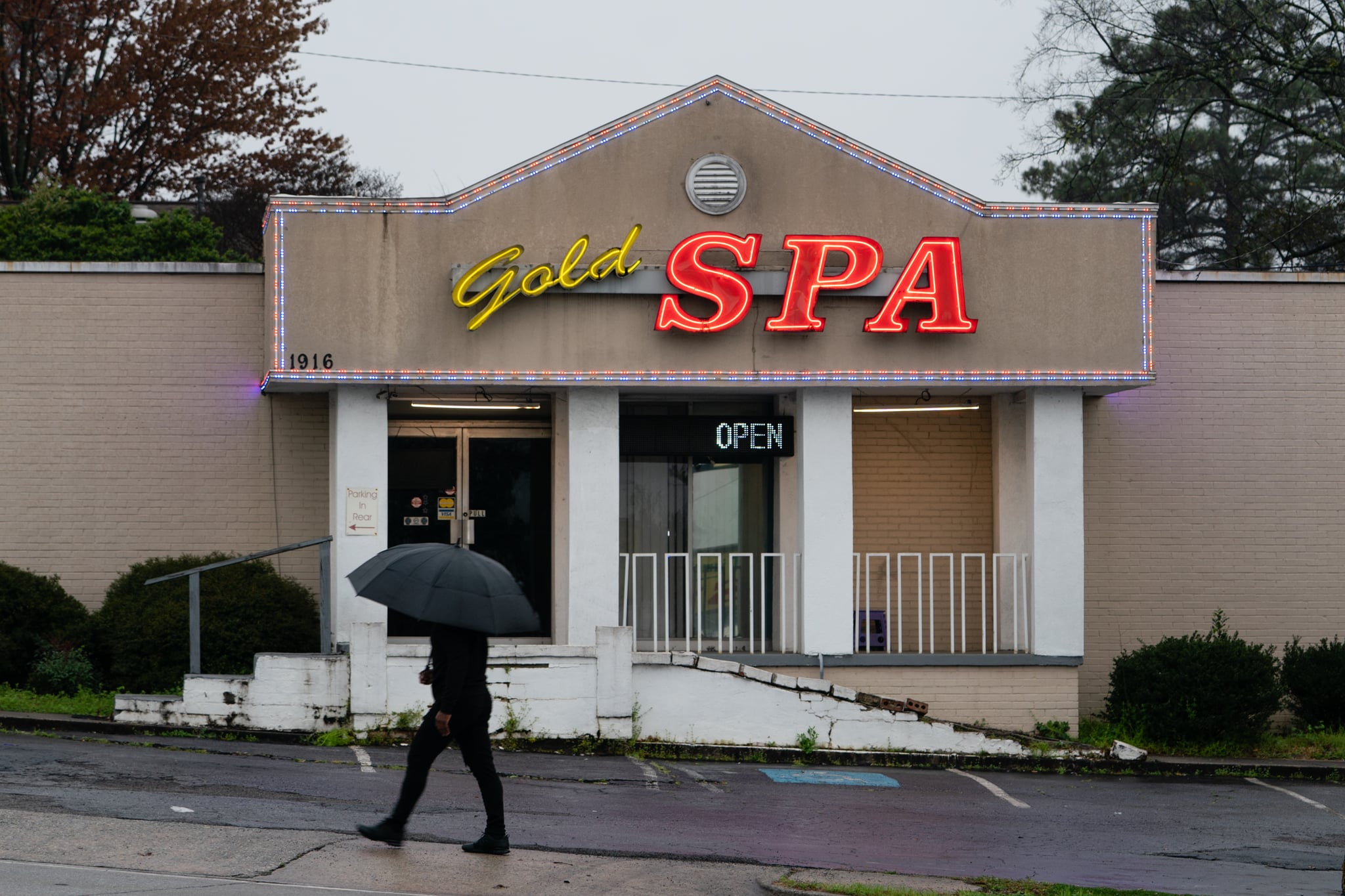 On March 16, Robert Aaron Long shot and killed eight people, six of whom were Asian women, at three different spa locations across Atlanta. These horrific shootings follow months of increased violence against the Asian American community, and yet, the police, the media, and politicians are reticent to label this massacre for what it is: a hate crime.
By definition of Georgia's (fairly new) legislation, Long committed a hate crime. Gov. Brian Kemp signed the law into action last June, following the killing of Ahmaud Arbery by two armed white men. The legislation is meant to impose penalties on perpetrators who target victims based on "actual or perceived race, color, religion, national origin, sex, sexual orientation, gender, mental disability, or physical disability." Sounds pretty clear-cut to me.
However, Atlanta Police Department Chief Rodney Bryant said it's too early to tell if the shootings are a hate crime. Long, a white man, told the Cherokee County Sheriff's department his actions weren't racially motivated. Authorities instead linked the shootings to his sex addiction, after Long revealed his urge to eliminate temptation. But are we obligated to take the word of a man who not 24 hours before slaughtered eight people, with the assumed intent to harm more? And if his killings were sexually motivated, is that not a hate crime in and of itself? He clearly targeted women; seven died at his hands. He killed six Asian American women specifically, revealing that either explicitly or implicitly, he targeted these women on the basis of their race. This is a hate crime.
Source: Read Full Article