Matthew Perry's Mystery Woman Revealed, Says He Was 'Happy & Vibrant'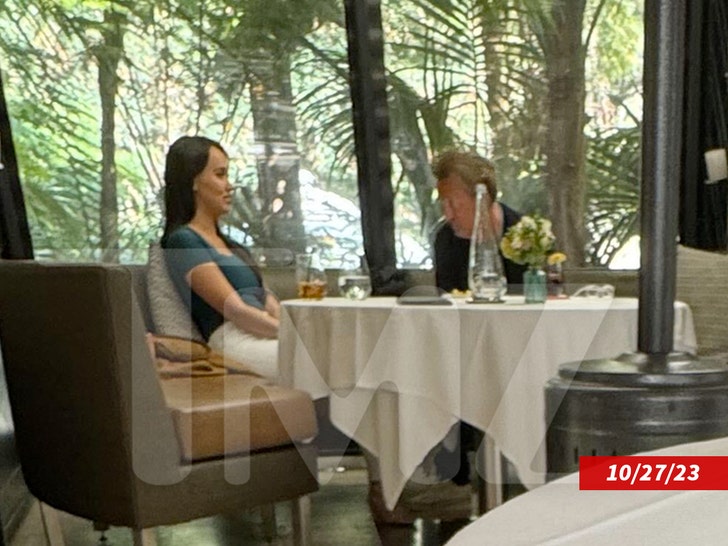 The woman Matthew Perry was last seen with out in public has been identified … and she says the late actor was in good spirits during their talk the day before he passed away.
Athenna Crosby, a 25-year-old model and entertainment reporter, has come forward as the mystery brunette Matthew went out with last Friday at the Hotel Bel-Air … revealing she "had the honor of knowing Matthew personally."
Athenna writes, "I am so devastated from his death but felt it was in poor taste to talk about it publicly as the attention should not be on me but rather on him and his legacy and he was an extremely private person and I always respected that in our friendship."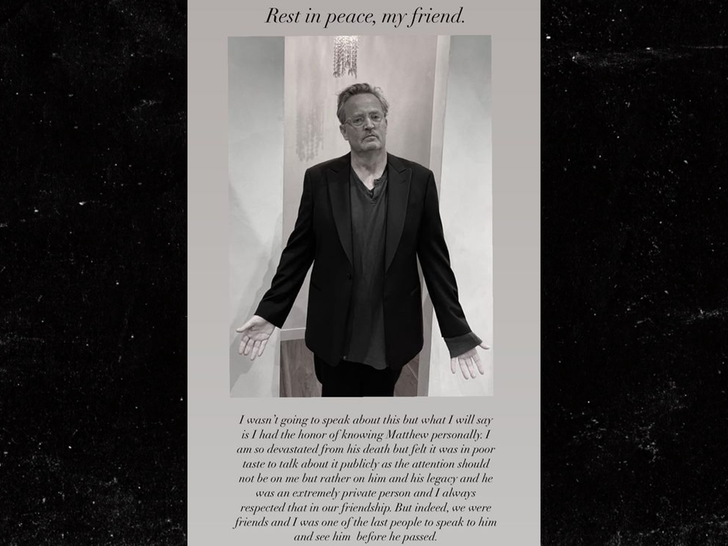 She says Matthew was in "extremely good spirits" when they dined together — adding he talked with her "enthusiastically about the things that he had coming up in his life. He was so happy and vibrant."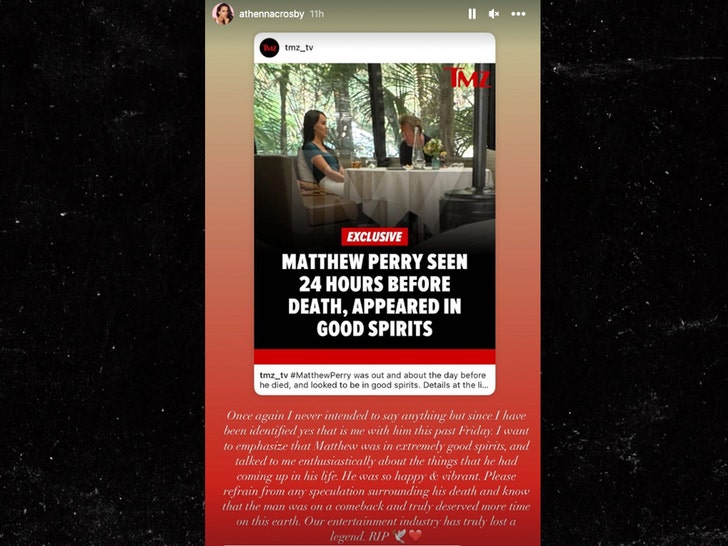 While some may speculate this date was romantic, Athenna assures us it wasn't … telling TMZ they were just friends and met through a mutual friend a few months ago.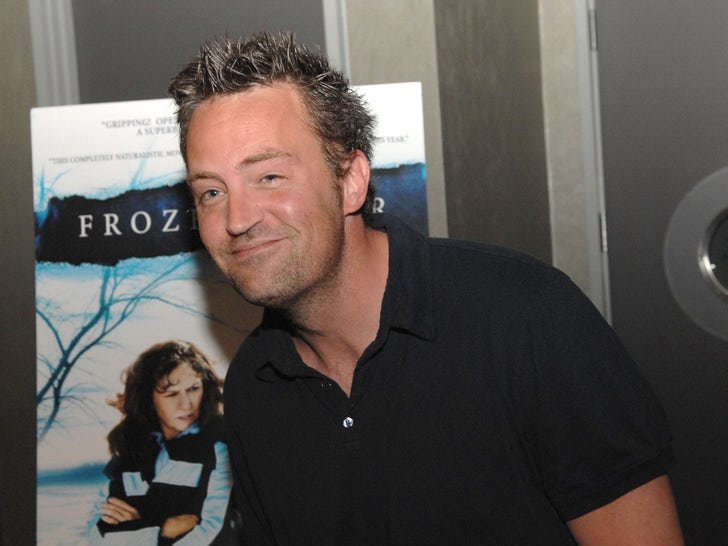 She also tells us Matthew was very positive during their chat … excited about losing weight and looking forward to heading to the pickleball court on Saturday. As you know, he was found unresponsive in his jacuzzi after spending hours at the court.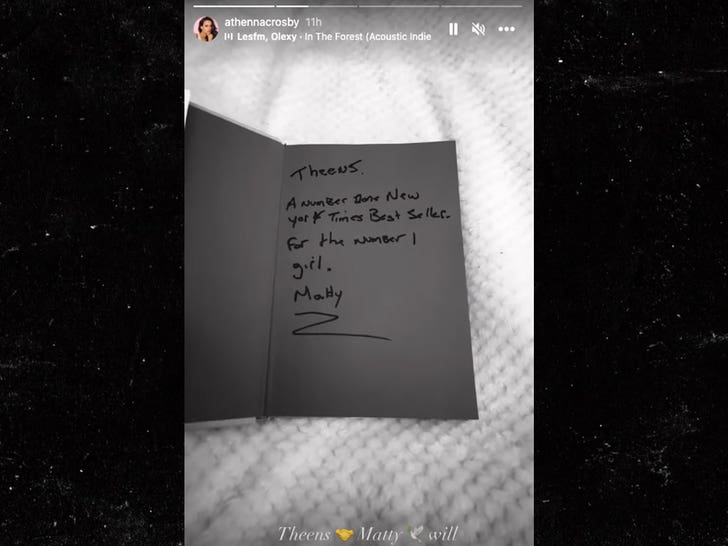 BTW, Athenna shared a look at the signed copy she has of Matthew's memoir, 'Friends, Lovers, and the Big Terrible Thing' — in which he called her "the number 1 girl."
Source: Read Full Article