Captain Jason Chambers Allegedly Denied Adriana de Moura's Claims They Made Out
While appearing on the Mention It All'podcast Wednesday, RHOP's Ashley Darby claimed the Below Deck: Down Under refuted de Moura's claims, calling them "not accurate."
It's a case of "He said, She said" when it comes to the alleged make out between Real Housewives of Miami star Adriana de Moura and Below Deck Down Under's Captain Jason Chambers.
While appearing on the Mention It All podcast Wednesday, Real Housewives of Potomac star, Ashley Darby — who too had a bit of a flirty moment with Chambers — refuted de Moura's claims.
"It is not true. He told me that is not accurate," she shared when host Dylan Hafer mentioned the RHOM's wild BravoCon admission, in which de Moura said she shared a kiss with the much sought after boat captain.
Hafer himself had his doubts about de Moura's story, telling Darby "it was giving fiction," to which the mother of two replied, "yes."
She continued, "He literally sent me — and you know, he doesn't want any drama, he doesn't want the mess, and he asked me not to give any mess, so I won't. But he broke it down for me, how it really happened. And that wasn't it.'"
Waiting for your permission to load the Instagram Media.
Instagram Media Unavailable
Per de Moura, the pair "kissed under the moonlight," with the reality star telling BravoCon Live viewers and convention attendees that she stopped things from going any further, citing her "four month rule."
"I made out with Captain Cutie," Adriana began during a panel with other housewives.
Detailing a string a of dates a few months back, de Moura said Chambers had slid into her DMs where the pair connected before embarking on the romantic evening.
Adriana shocked the audience further revealing she went out two more times Chambers, with things fizzling out on date number three after she told me to sleep on the couch after asking him to stay the night.
Darby and Hafer weren't the only one that wasn't totally convinced of their make out, a few of the other housewives shared their doubts during the live panel as well.
Unable to render YouTube Video.
As for Darby's connection with Chambers, the pair were flirty, but ultimately emerged from the three day Vegas convention as friends.
"We're friends. For the record," Darby shared. "We had a really good time."
"The final night, Sunday night, we went out. It was Scheana Shay, Whitney Rose, Shep from Southern Charm, Jason. We had a time!," she added before sharing more about her moment with Chambers. "Literally till like four in the morning. We were just dancing, and dancing."
She continued, "And Captain Jason and I, we talk a lot about spirituality, you know, about his breath work journey, all that stuff. And that's what really gets me. Yeah, he's cute and all but… So, I still have my crush, but we are friends."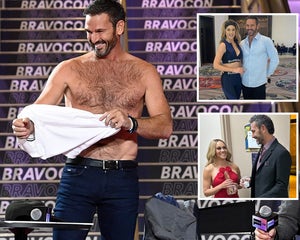 Every Bravolebrity Who Wanted a Piece of Below Deck's Captain Jason Chambers at BravoCon (Exclusive Details)
A Bravolebrity whose connection did seem to stick with Chambers? Vanderpump Rules' Lala Kent.
The pair got cozy at BravoCon after each admitting to have a crush on each other, with the pair finally connecting on day three of the event to take a photo together.
While they didn't exchange phone numbers, Chambers told The Messenger he's hopeful something transpires between the pair, adding coyly, "I hope for everything."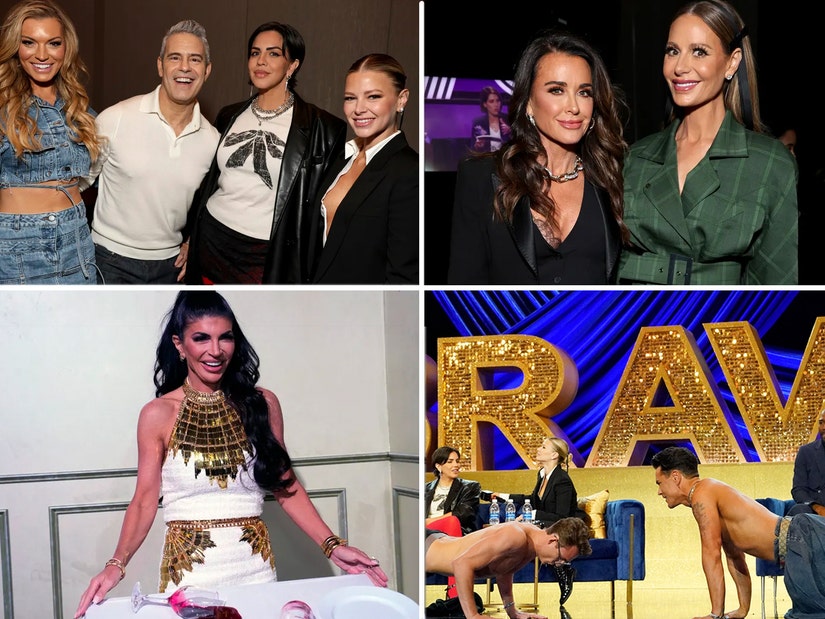 Source: Read Full Article